Scrappy Shakespeare, Spartanburg's first professional acting company producing free, public Shakespearean plays with cutting edge practices, is seeking company interns for its 2017 production. We are a democratically run company. This means that, in addition to acting in the show, you'll have the opportunity to shape the production and gain experience in operating a small theatre company alongside five professional theatre artists.
WHERE
West Main Artist Co-Op
578 W Main St
Spartanburg, SC 29301

WHEN
Saturday, March 25
11:00 AM
​
WHAT YOU'LL NEED
2 Shakespeare Monologues
Comfortable clothes for moving
Photo and Resume (If you have them)
CLICK HERE TO SIGN UP
The Production
We aren't releasing the play we'll be working on this year quite yet, but we can give you the scheduling details! We will begin our work in April with a few workshops scattered throughout the month (exact dates TBD based on company conflicts). Our rehearsal process begins in earnest the first week of May and runs until we open on June 9th. We construct our rehearsal process around various conflicts, but aim to rehearse most weeknights with longer workshops on the weekend. Performance dates are: June 9-11, 16-18, and 23-24.
What You Get
The experience of working on the play, modeled on common small company practices and devising techniques from successful companies around the world, is excellent preparation for how you will work as an actor after graduating college. The credit is also a valuable asset for any student considering graduate school. We are still in the process of fundraising, but we hope to cover housing for interns as needed in addition to paying a modest stipend.
​
Powered by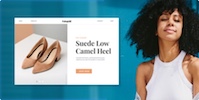 Create your own unique website with customizable templates.