A LITTLE BIT CONCERT, A LITTLE BIT PARTY
This year we're falling even further into our immersive, stripped down style with a performance of Twelfth Night staged in a courtyard space with no stage. Actors and audience occupy the same space and share a wild right through the ridiculous madness of the play.

For this show we've decided to use the style and sounds of the 1950s and 60s. The time that brought about the birth of rock 'n' roll fits Twelfth Night's intense forward energy propelled by love that borders on madness and a storm of plots and pranks that leave no character safe.

Performance Schedule:
June 15 - 25
Thursday - Sunday at 7:30 PM

Location:
Barnet Commons on the campus of Converse College
(Immediately behind Wilson Hall)
The map below shows where the venue is located, and suggested parking areas are circled in blue.
Powered by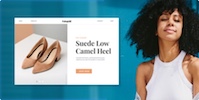 Create your own unique website with customizable templates.